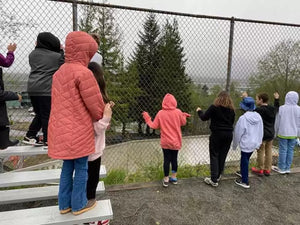 Tear of joy as I write this blog about a news story from Ketchikan, AK.  Students in Ketchikan, Alaska were tracking the inaugural flight of the Alaska Airlines plane designed by Crystal Worl called "X̱áat Ḵwáani" in Llingit (Salmon People).  The students watched the plane land at the airport and discussed the importance of Salmon, Indigenous culture, and about the artists.  Crystal's plane is raising awareness of Indigenous culture and Northwest Coast Formline design and art.  For many Indigenous people, this plane represents a healing as well.  I am very proud of Crystal's amazing art that is bringing joy to...
---
We are super excited about the unveiling of an Alaska Airlines plane that Crystal Worl designed!  Official ceremony to unveil the plane is May 11, 2023 with the inaugural flight on May 12, 2023. https://www.travelandleisure.com/alaska-airlines-new-plane-celebrates-salmon-indigenous-artwork-7496778
---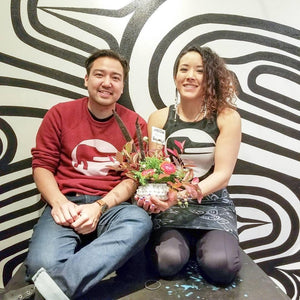 Siblings growing up with art as a hobby to building a business together.  Crystal's blue indigo salmon debuted on the "art of the skateboard" stamp last month.  Two years before, Rico's "Raven Story Stamp" debuted to the nation with a big splash after being delayed with the pandemic.
---
Crystal cruised through 2-3 media interviews a day for a couple of weeks on her skateboard stamp design with the United States Postal Service.  Here is the story from the AP News: https://apnews.com/article/skateboarding-postal-stamps-native-indigenous-art-799ef2bc76a2dec3672ba4f2ff273dd1
---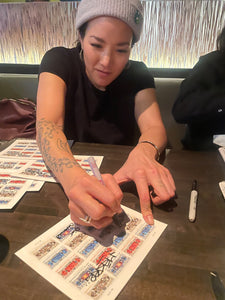 Hypebeast is an online source for news on contemporary culture and lifestyle has an article on the stamp "Art of the Skateboard" designed by Crystal Worl: https://hypebeast.com/2023/2/usps-art-of-the-skateboard-stamps-united-states-postal-service