• Alaska Dispatch News • anchorage daily news • Article • Design • News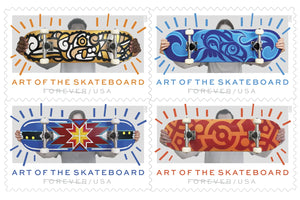 Crystal Worl Designs a US Forever Stamp to celebrate Skateboard Culture
---
• Article • Design • New Products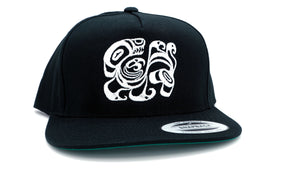 We recently got some rad snap back caps in, since this design has a longer cultural story we wanted to share it. Check it out: Gunakadeit is both human and a creature of the sea.    The Tlingit, Haida and Tsimshians believe that humans and animals are interrelated.  Humans can transform into animals and animals likewise into humans.   Long, long ago, young man was disdained by his mother-in-law as lazy. She criticized him for sleeping while others were working.     One day as he was walking along the shore, he saw a monstrous being arise from the sea.  He devised...
---
• Alaska Dispatch News • Article • News
Gunalchéesh Steve Quinn and Alaska Dispatch News for putting together this great article on Trickster Company and myself (Rico) in the We Alaskans last week! Check out the article here.  
---
• Article • Capital City Weekly • News
We're open! Downtown Juneau! Stop on by!   And thank you Mary Catharine Martin and Capital City Weekly for this great write up! http://www.capitalcityweekly.com/stories/070914/new_1211543462.shtml   
---
• Article • Juneau Empire • News
  Gunalchéesh Katie Moritz and Juneau Empire for the (frontpage!) article! Siblings to open design shop downtown Rico and Crystal Worl will sell original work Downtown Juneau can seem like a bit of a tourist trap to locals during the summer. But, if you look in the right places, you can find some really cool stuff. Artist Rico Worl hopes his new shop, Trickster Company, will make authentic Alaska Native art more accessible and available — both to tourists and to locals. (Read more here)     photo taken by Michael Penn - Juneau Empire